Help get the word out about redistricting reform by submitting a letter or op-ed to your local newspaper.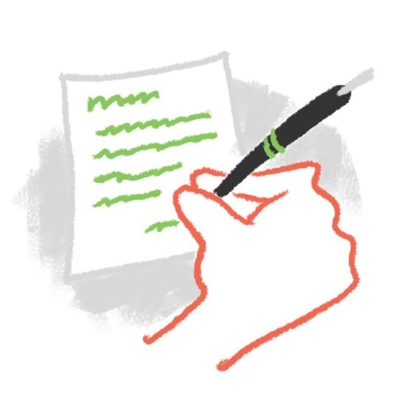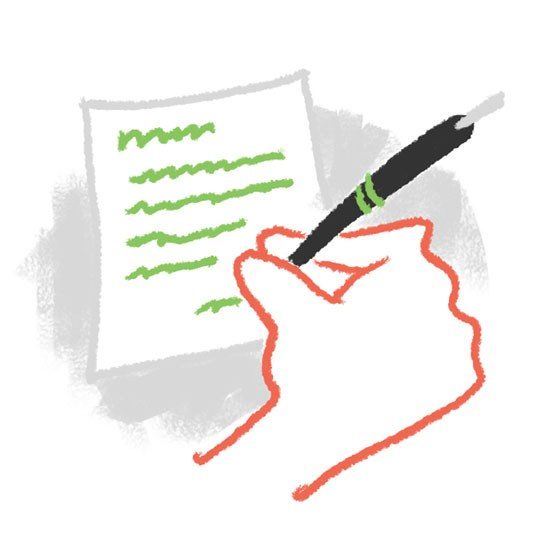 Every piece of media coverage helps new people hear about Fair Districts PA. You can help by contributing your voice to your community's publications.
Letter to the editor: Short, often in response to a recent article in the publication.
Op-ed or guest column: A little longer, expressing an opinion or viewpoint on a timely topic.
Tips for an effective letter or op-ed
You'll be most likely to get published if your letter is:
Brief: Stay within the word limit and follow all submission guidelines. Most letters are about 200 words, and op-eds are about 600 to 800 words.
Timely: Start by connecting the issue with current events.
Personal: Share a story about how the issue affects you and those around you.
Focused: Choose one central idea and stick to it.
Clear: Use simple language and sentences, and avoid jargon. Clearly explain ideas and persuade readers—don't show off vocabulary.
Readable: Use short paragraphs (2-4 sentences). This makes the text easier to read, whether it's in newsprint or on a phone screen.
Unifying: Think about the views of people who might disagree with you. Look for and highlight common ground.
Persuasive: Make it clear why the reader should care about the issue, and provide evidence. Consider potential counterarguments, and briefly acknowledge and refute them.
Actionable: End your letter with a call to action: "Learn more at www.fairdistrictspa.com" or "Write your state legislator to support this bill."
Sample letters
"Gerrymandering devalues votes; that should concern us all"
Kitsy McNulty, Pittsburgh Post-Gazette, October 4, 2017
"We can all agree on redistricting reform"
Jessica M. Forsell, Bucks County Courier Times, January 12, 2018 
"Bills offer solution to gerrymandering"
Anthony Crocamo, LNP, February 19, 2018 
"Tell PA Lawmakers to act on redistricting bills"
Elke Rockwell, Lehigh Valley Live, January 23, 2018
Pennsylvania publications
Below is a list of major Pennsylvania newspapers and how to submit a letter or op-ed.
Western Pennsylvania
Beaver County Times
DuBois Courier-Express
Erie Times-News
Email a letter to letters@timesnews.com
Pittsburgh Post-Gazette
Email an op-ed to opinion@post-gazette.com
250-word limit for letters
600 to 800 words for op-eds
Pittsburgh Tribune-Review
Email a letter to opinion@tribweb.com
200-word limit
Somerset Daily American
Sharon Herald
Uniontown Herald-Standard
Washington Observer-Reporter
Central Pennsylvania
Altoona Mirror
Gettysburg Times
Harrisburg Patriot-News/PennLive
Email an op-ed to oped@pennlive.com
250-word limit for letters
850-word limit for op-eds
State College Centre Daily Times
Sunbury Daily Item
Williamsport Sun Gazette
Submitted letters may also be shared to Lock Haven Express, Altoona Mirror, and Lewistown Sentinel
York Daily Record
Eastern Pennsylvania
Allentown Morning Call
Delaware County Daily Times
Email a letter or op-ed to editor@delcotimes.com
Easton Express-Times/LehighValleyLive
Email a letter or op-ed to letters@lehighvalleylive.com
250-word limit for letters
500- to 600-word limit for op-eds
Lancaster Intelligencer-Journal
Philadelphia Inquirer
Email a letter or op-ed to inquirer.letters@phillynews.com
150 word limit for letters
500- to 800-word limit for op-eds
Philadelphia Tribune
Pottstown Mercury
Email a letter to editor@pottsmerc.com
Reading Eagle
Scranton Times-Tribune
Stroudsburg Pocono Record
Wilkes-Barre Citizens' Voice
Email a letter to yourvoice@citizensvoice.com
150-word limit
Wilkes-Barre Times-Leader