Help us send a clear message to Harrisburg: Pennsylvanians support fair districting policies, and we're willing to fight for them.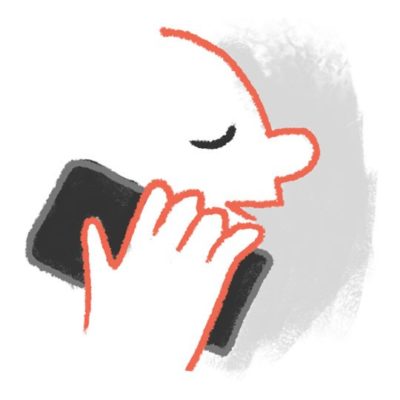 Contacting your state legislators is one of the most effective ways to help our cause. We recommend phone calls, in-person visits, or printed letters—email doesn't have as great of an impact. Other things to keep in mind:
Prepare to give your name and where you live. Lawmakers only want to talk to their constituents.
Remember this is a bipartisan effort. Regardless of your affiliation, contact members of both parties.
Be specific. Ask your legislator to support an independent citizens redistricting commission.
Tell a local story. Is your city or township fractured across districts? Is your district stretched so wide lawmakers and constituents can't easily meet each other? Make your case specific to your legislator's community.
Be polite. Regardless of their positions, thank them for their time.
Ready to get started? Follow these steps for a phone call or in-person meeting, or join our online letter-writing campaign.
1. Find your state legislators
Enter your address in the PA General Assembly tool to find out who represents you in Harrisburg, and how to reach them.
2. See whether they support the bill
Use our legislator support list to find out whether your representatives already co-sponsor SB 22 or the original HB 722. There are two tabs at the bottom: one for the Senate and one for the House. If they're not listed as a co-sponsor in Column I, then we need your help to get them on board.
3. Know their positions 
You can also ask us for the latest insight on your legislator's positions and advice on how to approach them. We're constantly gathering updates from citizens like you who've already spoken with their representatives.
4. Prepare your talking points
Every legislator is different, but these talking points will help you have a productive, accurate conversation with anyone.
Pennsylvania has been one of the most gerrymandered states in the nation.
By some measures, the 2011 Pennsylvania Congressional district map was the worst in the nation, according to the Brennan Center for Justice's May 2017 Extreme Maps report. That's why the State Supreme Court struck down the 2011 Congressional map and adopted a new map for the 2018 election. 

Voters deserve choice at the polls.
In the 2016 general election, nearly half of all PA Senate and House races had no other-party challenger (tally from Department of State website).
Political gridlock is weakening our economy and preventing PA from moving forward.
Politicians in safe districts have little incentive to collaborate across party lines, and a survey of Harvard Business School alumni recently identified dysfunctional government as the leading cause of weak economic growth. Redistricting reform was the top correction recommended in that survey.
Our current system undermines the court-upheld principle of one person, one vote.
We already saw repeated court challenges after the 2011 redistricting cycle. A Wisconsin federal court recently struck down that state's partisan gerrymander, and a similar suit has been brought in Pennsylvania.
Litigation is not the answer.
Although the State Supreme Court has struck down the 2011 Congressional map, we do not have a long-term solution to gerrymandering. Politicians on both sides continue to fight over the Court's decision, and we could be back in the same position after the 2020 Census. Something needs to change, for good.
The Court's decision also had no impact on redistricting of state House and Senate districts, some of which remain extremely gerrymandered even though the Court previously upheld the legislative map back in 2011.
4 out of 5 registered PA voters want state government reform.
According to a 2016 Franklin & Marshall poll, this sentiment is strong across voters of all parties—76 percent of Republicans, 86 percent of Democrats, and 88 percent of Independents feel this way. Only 1 in 7 registered voters believes that the state legislature is doing an excellent or good job.
The current process allows party leaders inappropriate influence over rank-and-file legislators.
HB 153, a constitutional amendment to reduce the size of the PA House from 203 to 151 members, won first-round passage in the 2015-2016 session. Reducing the legislature without also addressing the redistricting process would allow those leaders even more influence, possibly reducing lawmakers' independence to represent their own constituents.
Our districts make it difficult for you to represent your constituents.
Legislators struggle to keep track of which people are their constituents—and residents aren't sure, either. Plus, when districts are stretched out and oddly shaped, it takes excessive driving time to get between district offices.
National partisan PACs and super PACS are targeting PA.
Our large legislature, our status as one of the largest remaining swing states, and our lax campaign finance laws make us a major target: RNCC REDMAP 2020, DLCC Advantage 2020, DGA Unrig the Map, and the National Democratic Redistricting Committee are all working hard to flip districts in PA. Unprecedented outside money will create an even more negative tone and discourage good people from both parties from seeking public office.
The current legislative redistricting process can result in the deciding commission member being chosen by the state Supreme Court.
When the four legislative leaders can't decide on a fifth commission member, the State Supreme Court picks for them. That court is now dominated by judges who were elected as Democrats—which might upend plans favored by Republicans.
Voters are more engaged than ever, and they demand change.
Redistricting reform has become a rallying cry among a range of groups, and voters are taking notice. Leaders who demonstrate their commitment to fairness and are willing to correct our system will win many fans—while those who don't will continue to lose the confidence of their voters.
5. Tell us how it went
Did your legislator express concerns about supporting our cause or push back against the facts you shared? Tell us about your experience—we'll add it to our files and use it to help the next citizens who want to contact their legislator.