PA now has finalized district maps for Congress and PA Senate and House.
On March 16 the PA Supreme Court ordered that maps approved by the Legislative Reapportionment Commission in 4-1 vote are lawful and ready for use. Fair Districts PA, along with the League of Women Voters of Pennsylvania and Committee of Seventy, filed an amicus brief in support of the maps on March 11. While the maps are not perfect, they are far better than maps in recent decades. The current process, embedded in the PA Constitution, requires affirmative votes from a majority of commissioners. As long as four of those are caucus leaders, the process will be both political and partisan.
In every decade since the LRC provisions were amended into the PA constitution, citizens have filed petitions for review. This year's maps resulted in the lowest number of petitions so far, just nine, most focused on just one part of one map, so quickly dismissed. Past decades have seen from a low of 11 to a high of 29.
All petitions, responses and court orders are available here.
A link for the court order finding the maps lawful are, here.
And the update on nomination petition schedule, here.

House Map
Zoom in and explore House map and metrics here.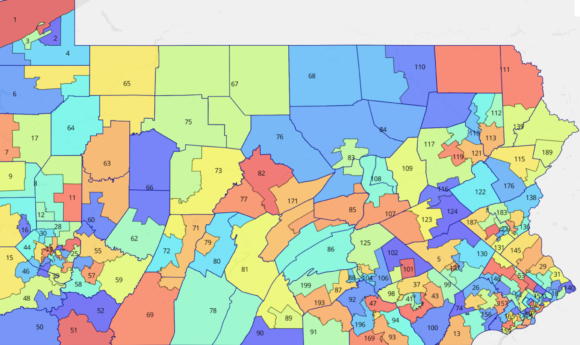 Senate Map
Zoom in and explore Senate map and metrics here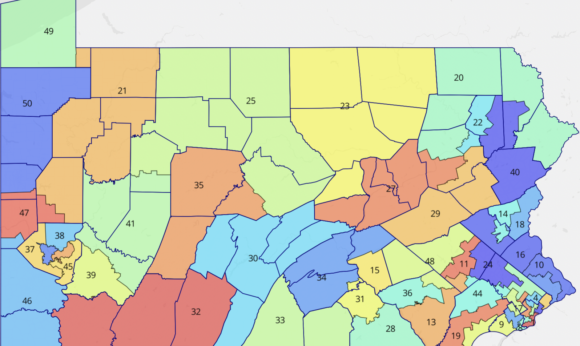 Congressional Map
The Congressional map was selected by the PA Supreme Court on February 13. While the process was confusing and contentious, the final map is far better than the gerrymandered map 2012. It reflects population changes across the commonwealth. In areas where population grew, districts changed very little from the court-ordered 2018 map. In the region with most population loss, two districts were combined, reflecting the loss of one district, from 18 to 17.
Find more details about that decision here.
The final court order, with dissenting and concurring opinions, is available here.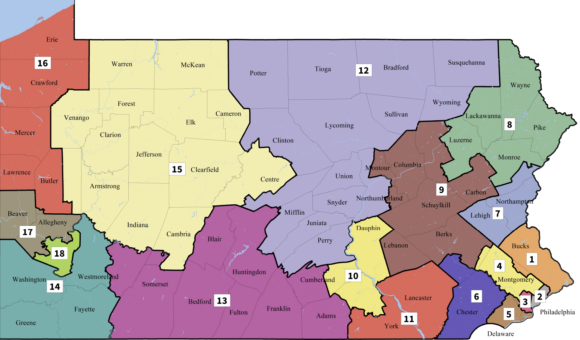 Compare new and old
Compare maps on our FDPA map page
Check districts in this Spotlight PA page