Find out where candidates in the 2022 General Election stand on redistricting reform and procedural rules that ensure bipartisan solutions get a vote.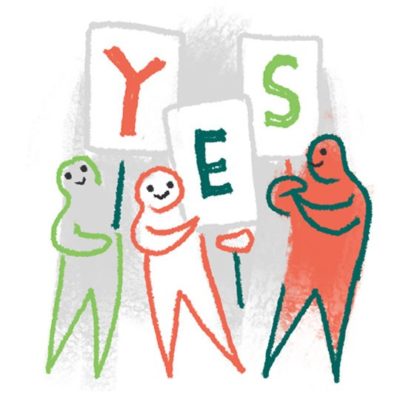 We asked candidates for PA Senate (only even numbered districts are up for election) and PA House to answer the following survey questions:

What is your position on an independent citizens redistricting commission?
What is your position on legislation to ensure transparency, public input and clear, enforceable criteria for redistricting?

What is your position regarding changes to procedural rules to ensure bills with clear bipartisan support receive a vote in committee and both chamber floors?
Candidates were invited to provide up to 3 links to their own statements or webpages. For incumbent candidates, we're also providing co-sponsor information on bills and resolutions Fair Districts PA supported or opposed in the recent sessions.

---
Candidate Responses
Select a House or Senate district from the drop-down menu below, or in the filter box to the right, enter the district number, or the name of your county. Searching by county will show one district at a time. To see more districts in your county, re-select the drop-down after searching by county.
Summaries of incumbent positions do not reflect all votes and co-sponsorships. For more detail, look up incumbents' records here.
More candidate info at Vote411
No candidate response?
We've asked ALL candidates for PA General Assembly where they stand on redistricting reform and better legislative rules. Not all have responded. Join us in making clear potential constituents want to hear from them.
Why are we focused on educating candidates about legislative rules?
The rules, voted on the first day of the session (January 3, 2023), give nearly absolute authority to the Senate President Pro Tem, House Speaker, and the House and Senate Majority Leader and Committee Chairs to control the chamber's agenda and prevent action – even discussion – on any and all bills.
Are you a candidate?
Please contact us and ask for a link to our survey, so you can tell us where you stand on creating an independent commission to redraw political maps.

We have new voting districts!
When you vote in the General Election on November 8, 2022, you will be voting for candidates to represent your NEW district.

Depending on where you live you may be in the same district as before redistricting, others will be in new districts. If you are unsure of your new state House or Senate District the Department of State's website: has a Find Your District tool.
Don't know who your CURRENT legislators are? Look it up here: PA House/PA Senate/US Congress.